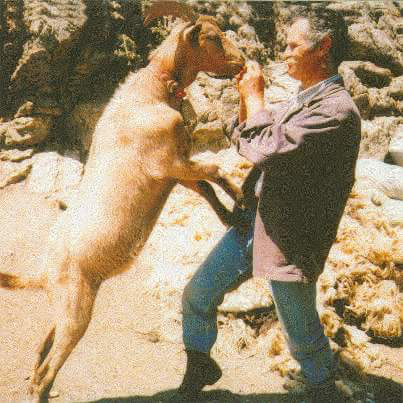 The cheese unit "GENNA" is based in the homonymous village of Heraklion, Crete, and lead by Stavrow Vrentzos, has been active in the production of milk products for many decades.
A source of inspiration for the visibility of the image of our business and corporate identity is the photo of the breeder of the Vrentzos family, who loves giving a candy to the goat. This image accompanies and distinguishes our business which is based on family tradition.
Genna is a mountainous village where our cattle-breeding and cheese-making unit is housed, having the most favorable climatic conditions for animal husbandry and hence the quality of its derivatives. The cheese unit "GENNA" promotes a large part of the Cretan tradition through the production of pure cheese products of exceptional quality and unique taste.
---
Trust the experience of tradition, which, combined with the modern means, creates special products, known all over Greece.
We are at your disposal for any information.